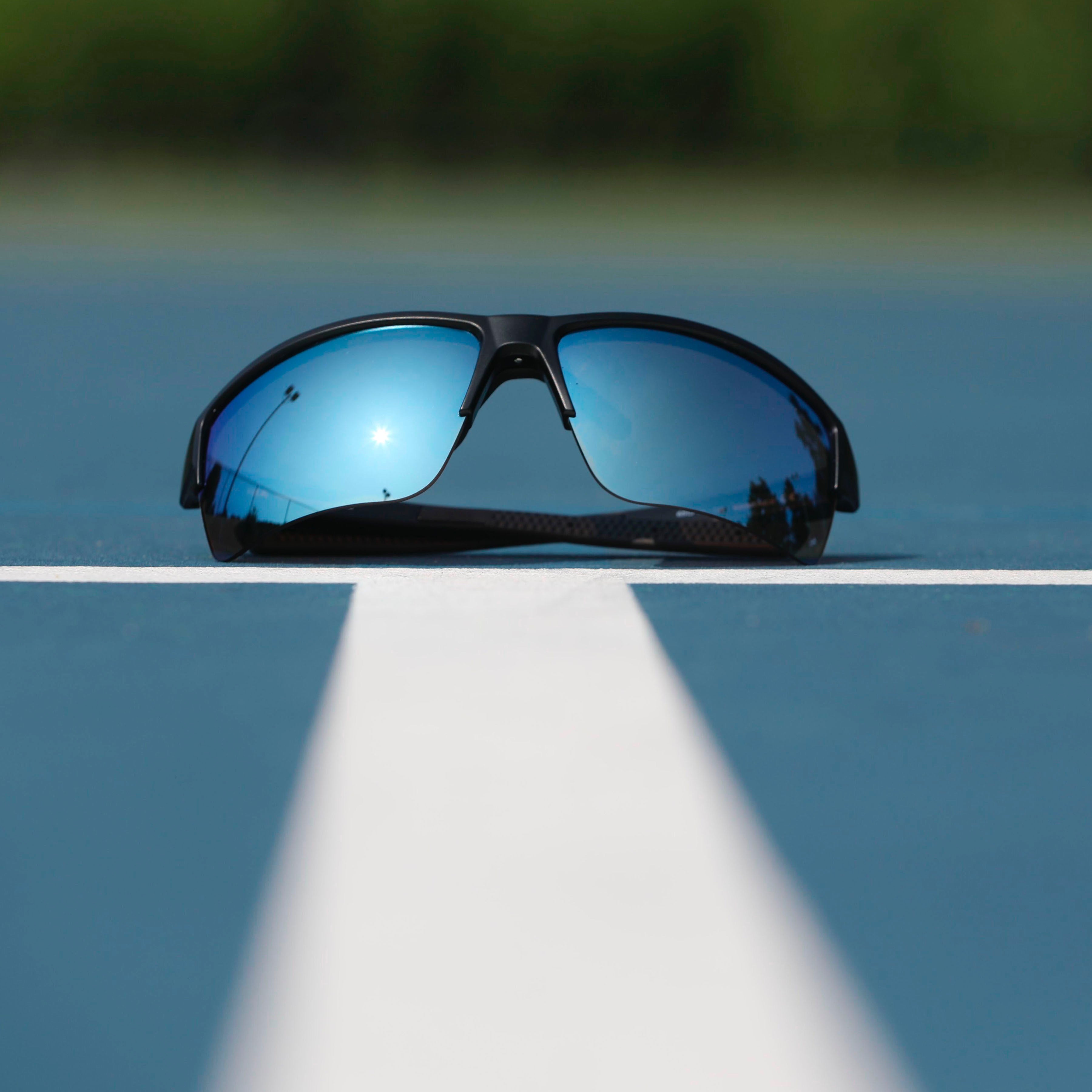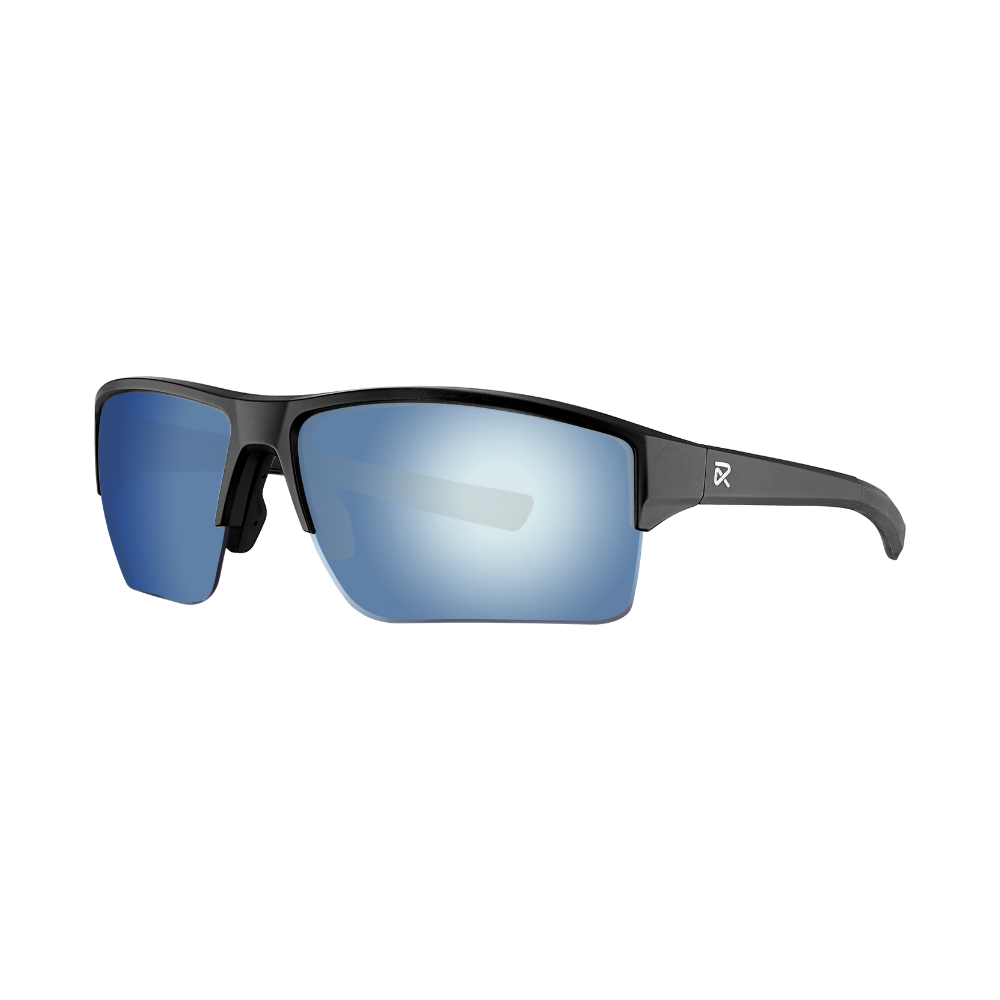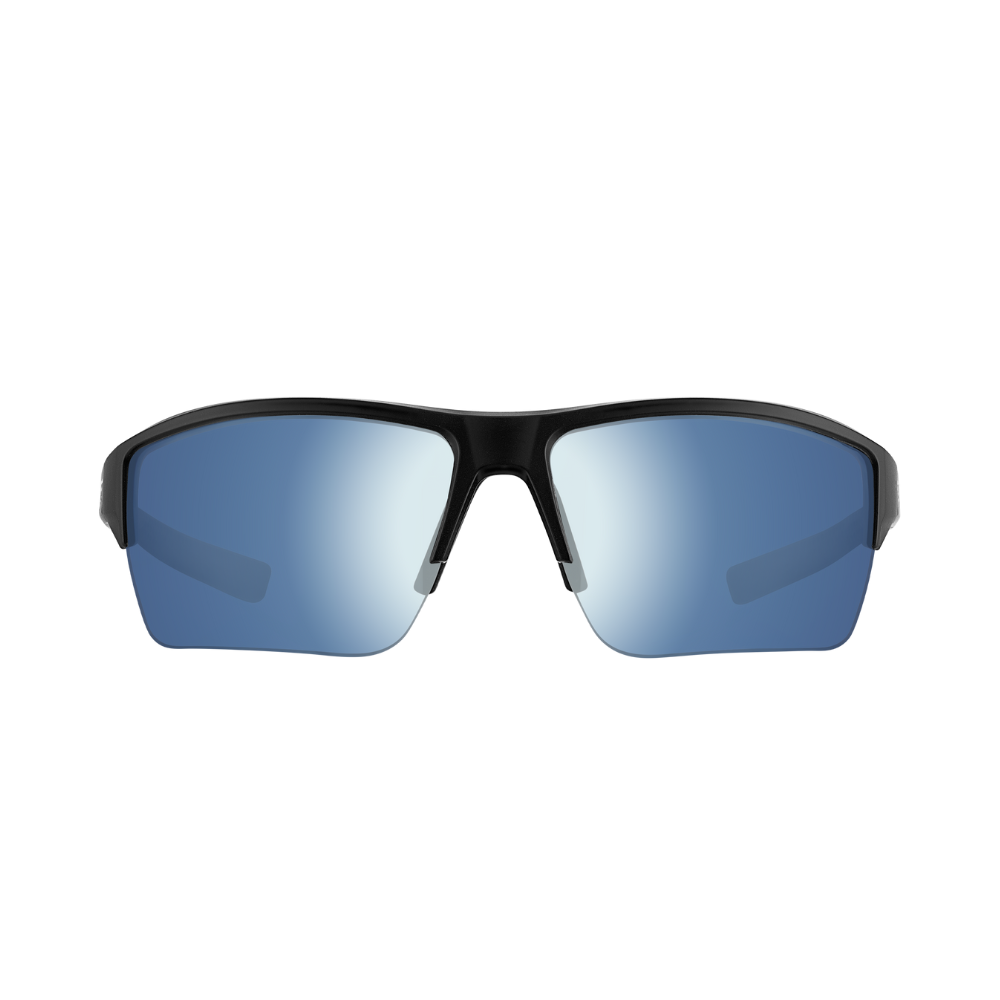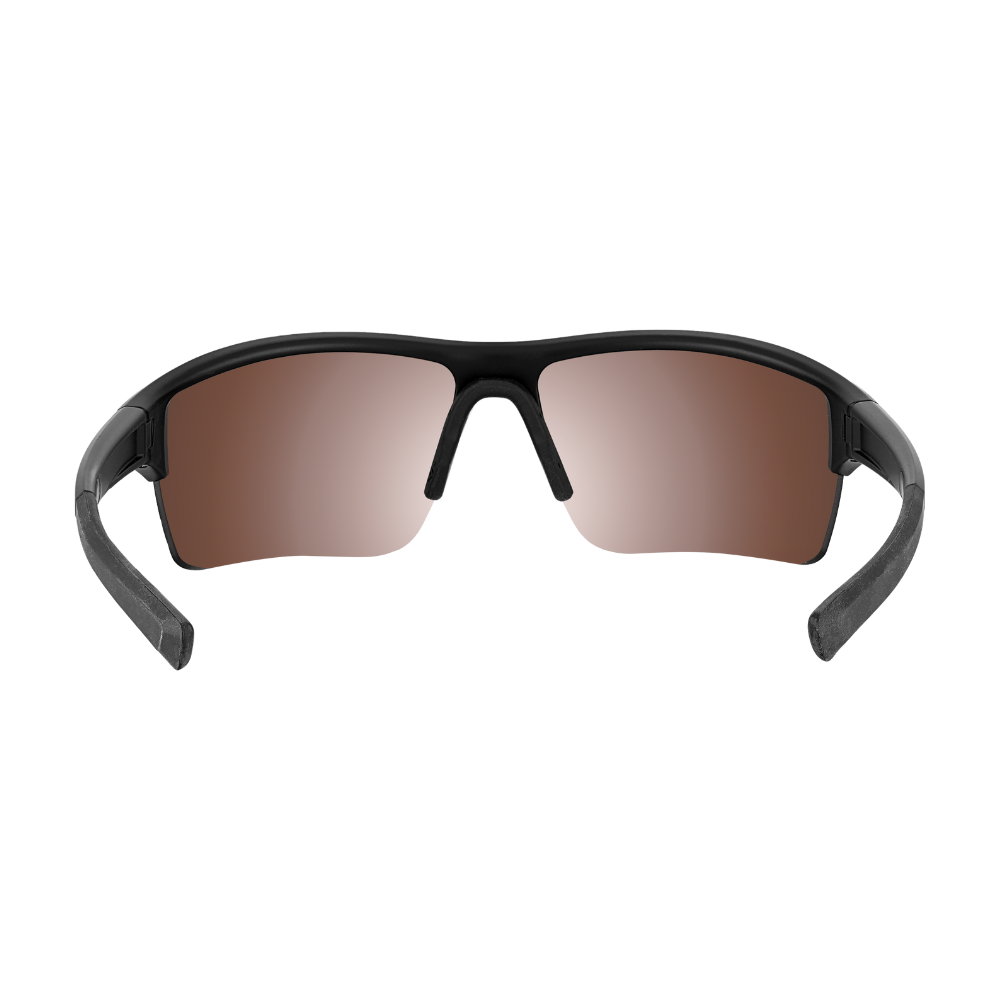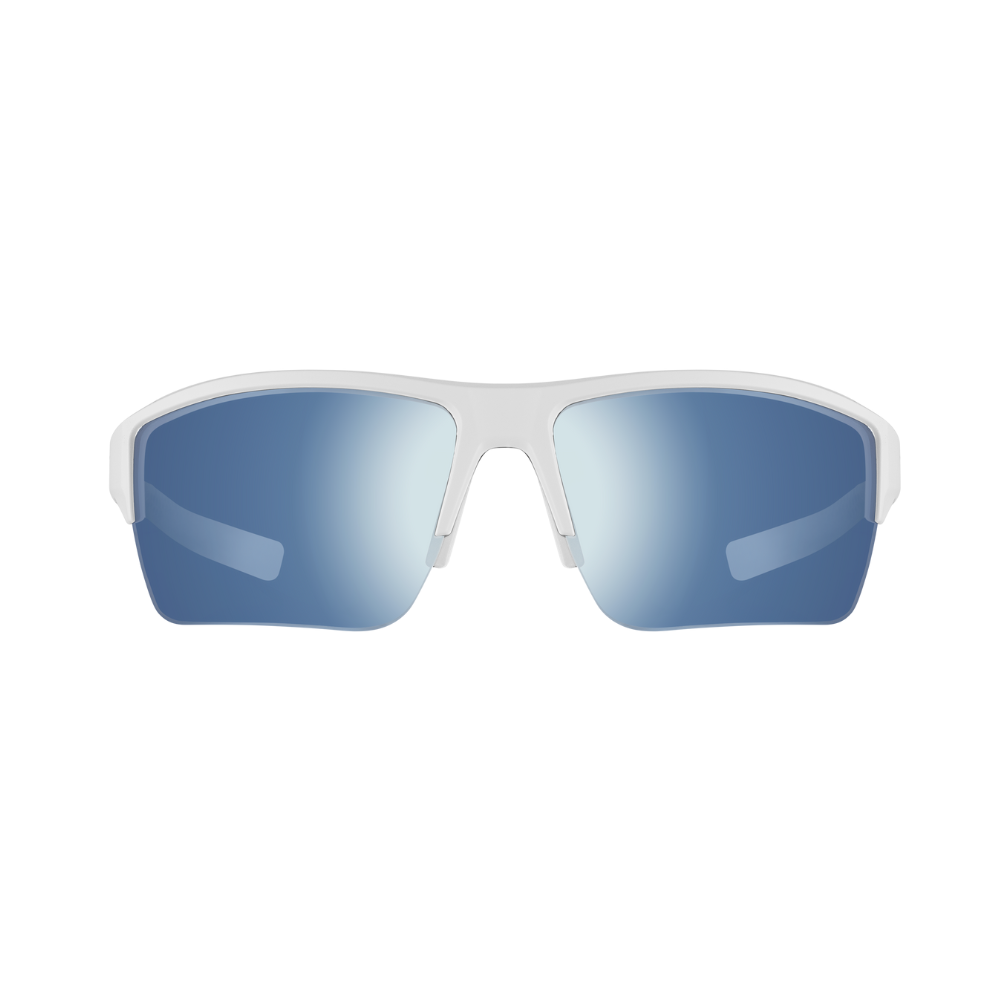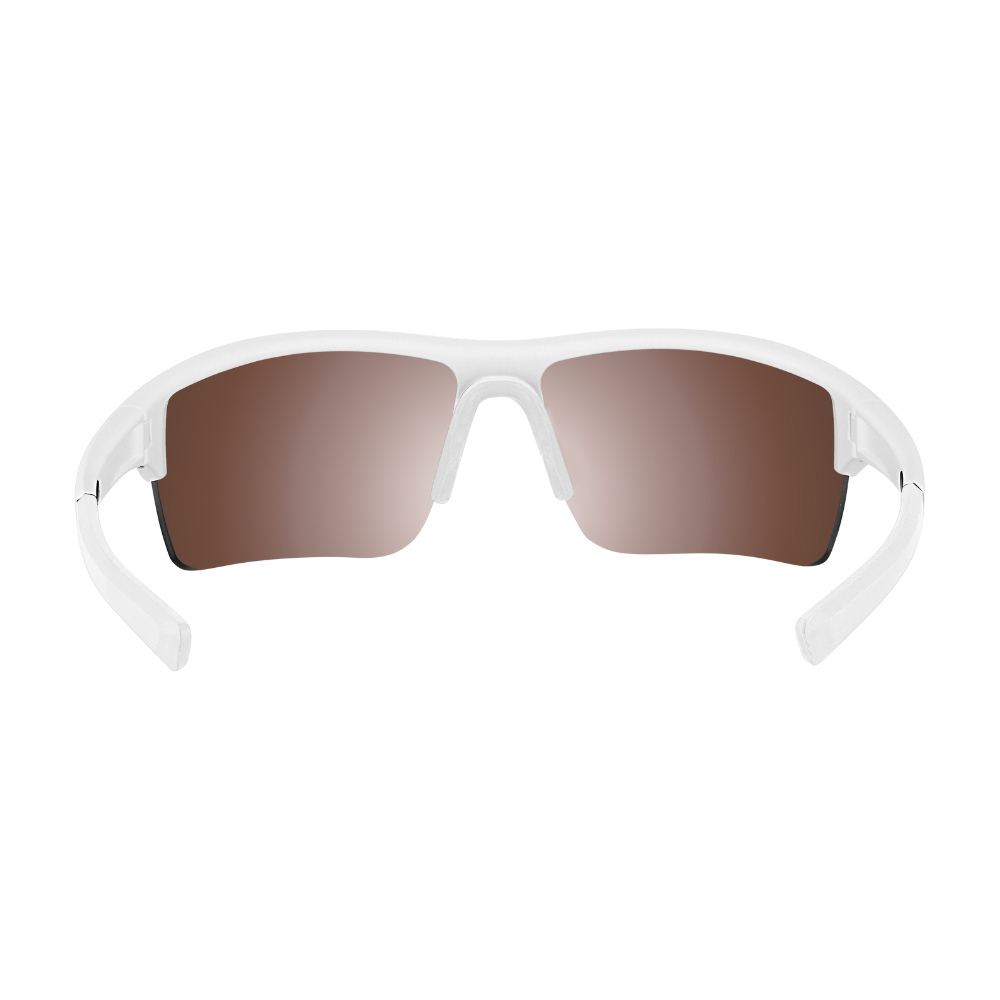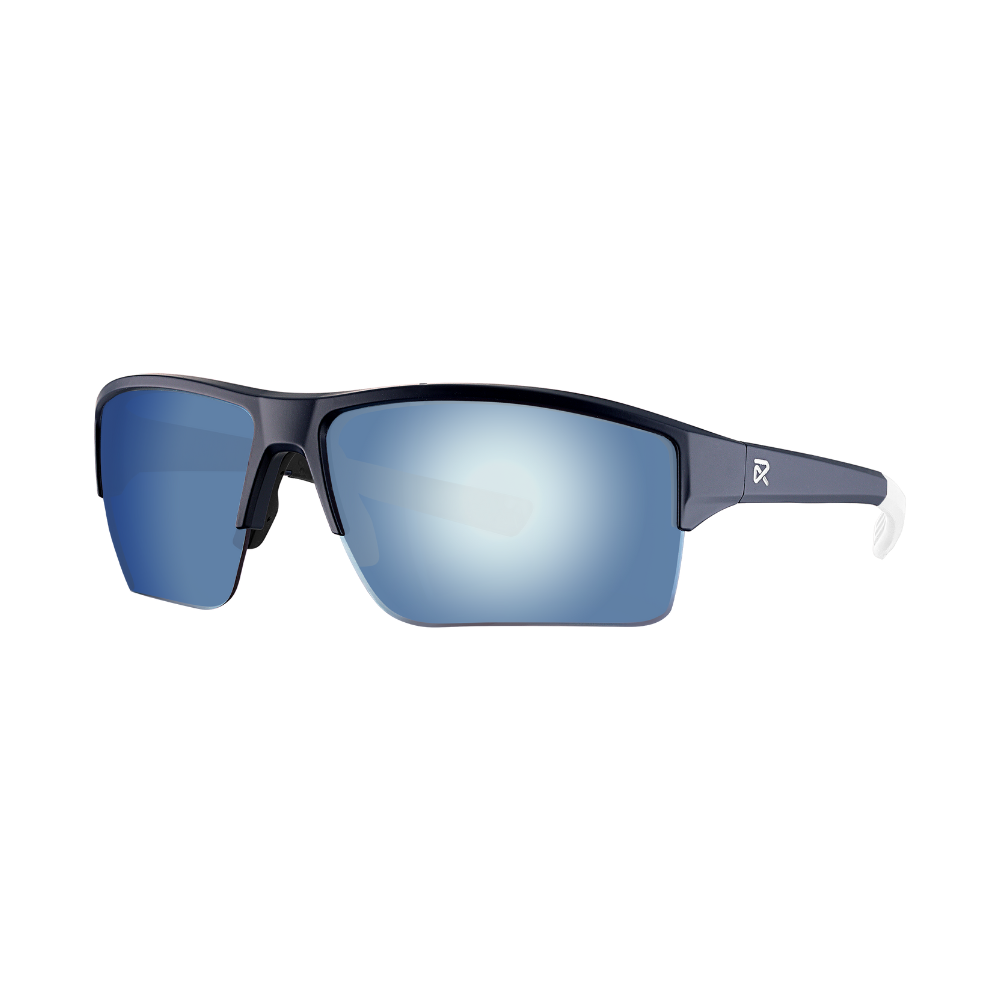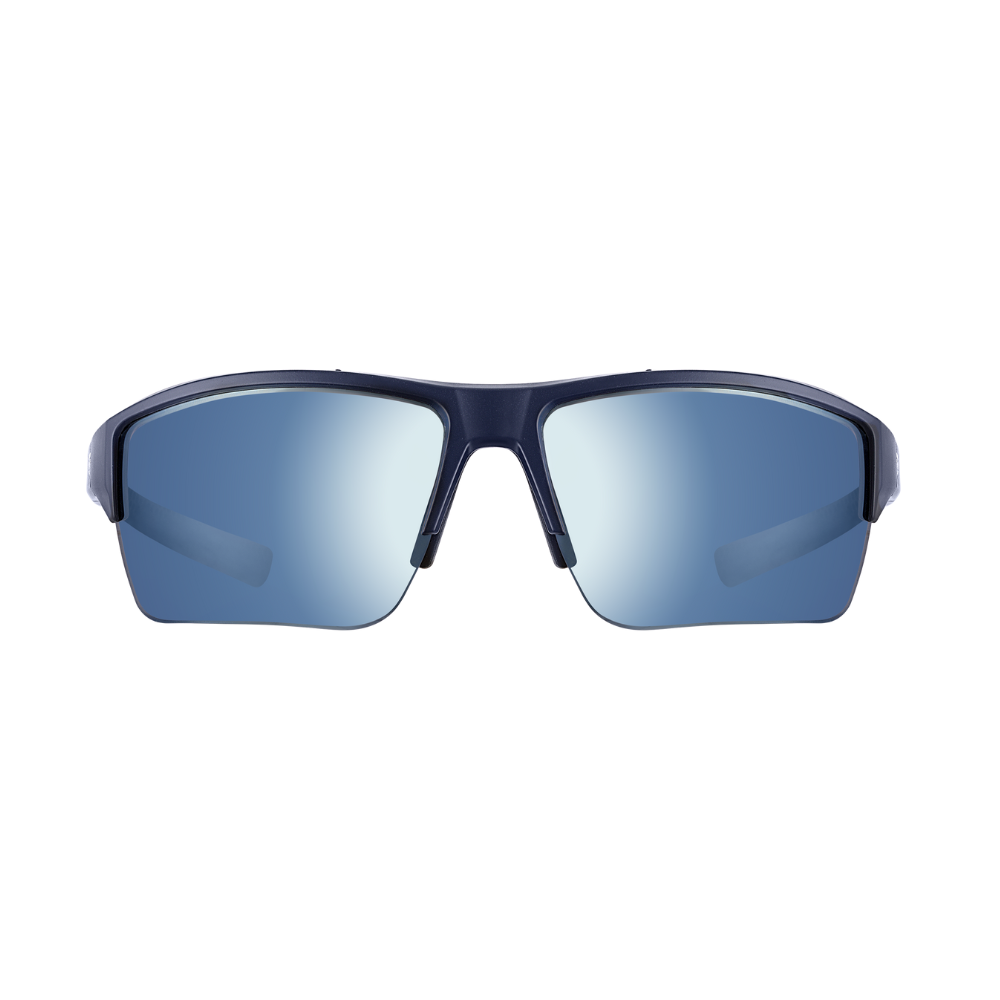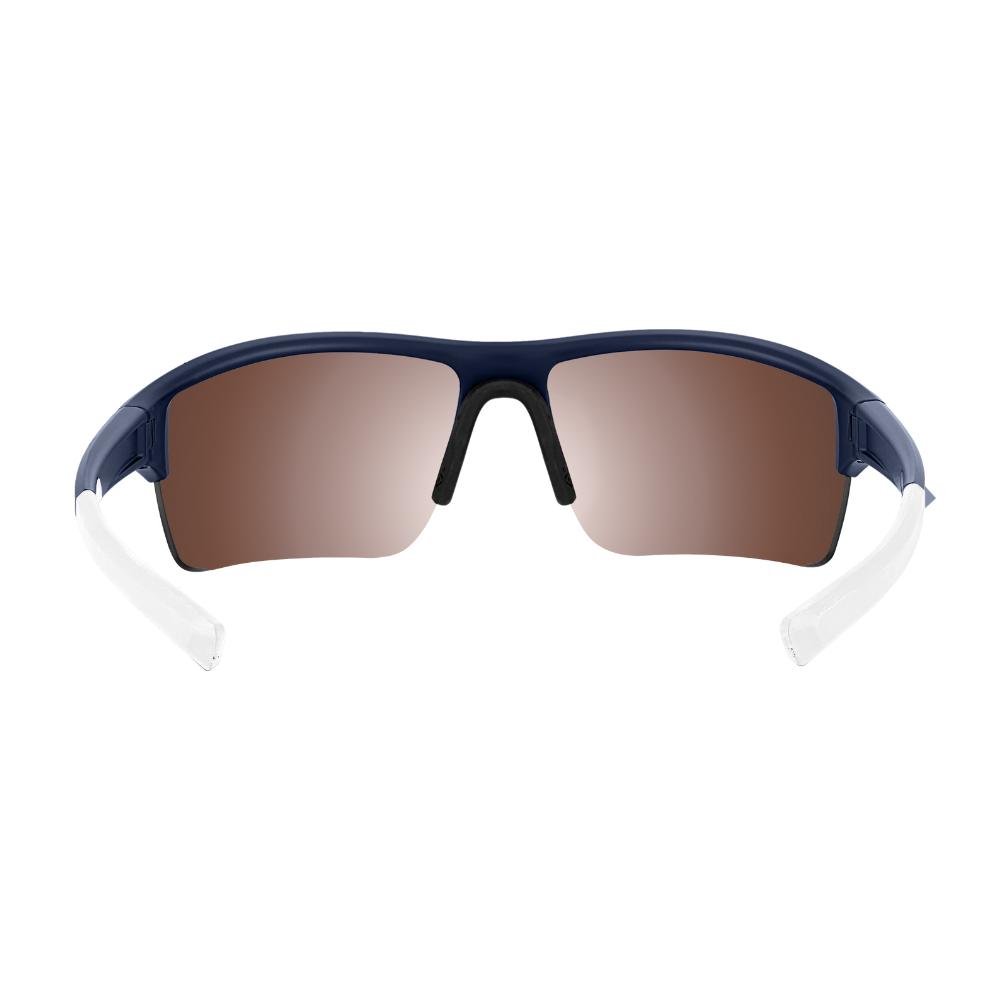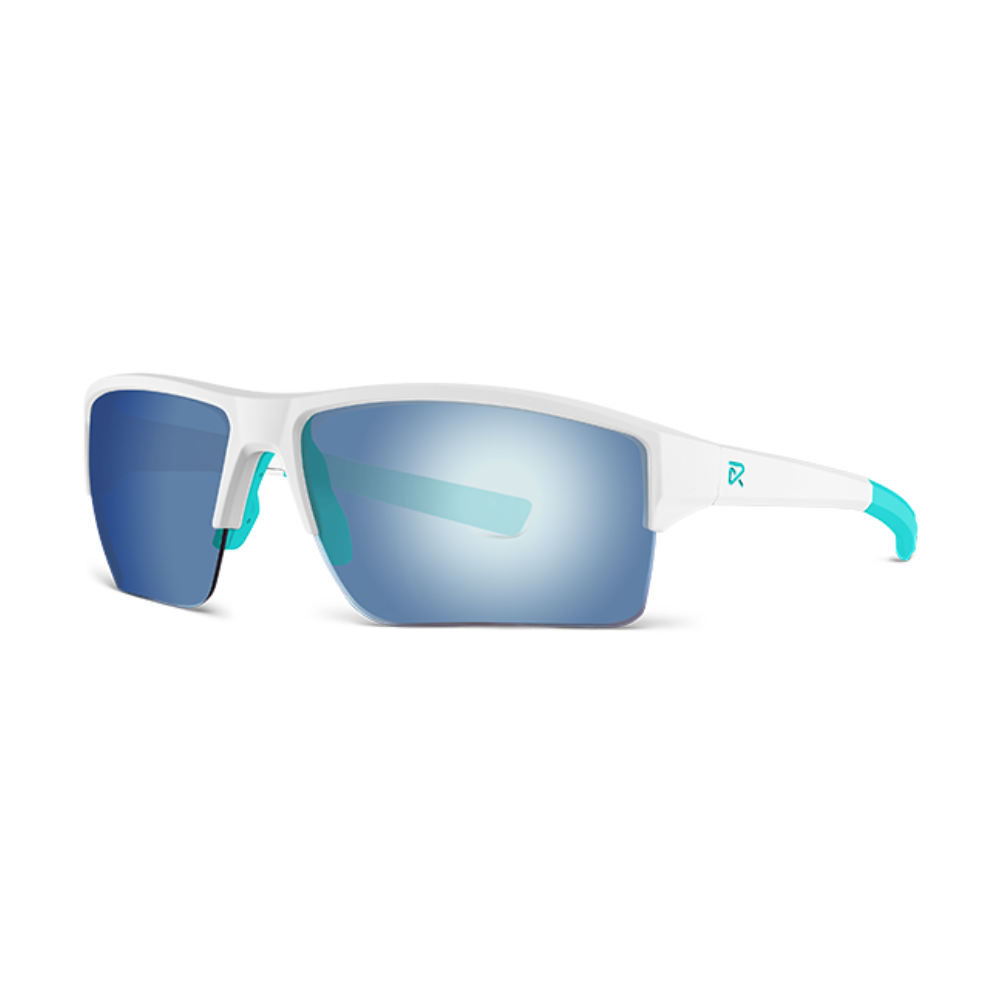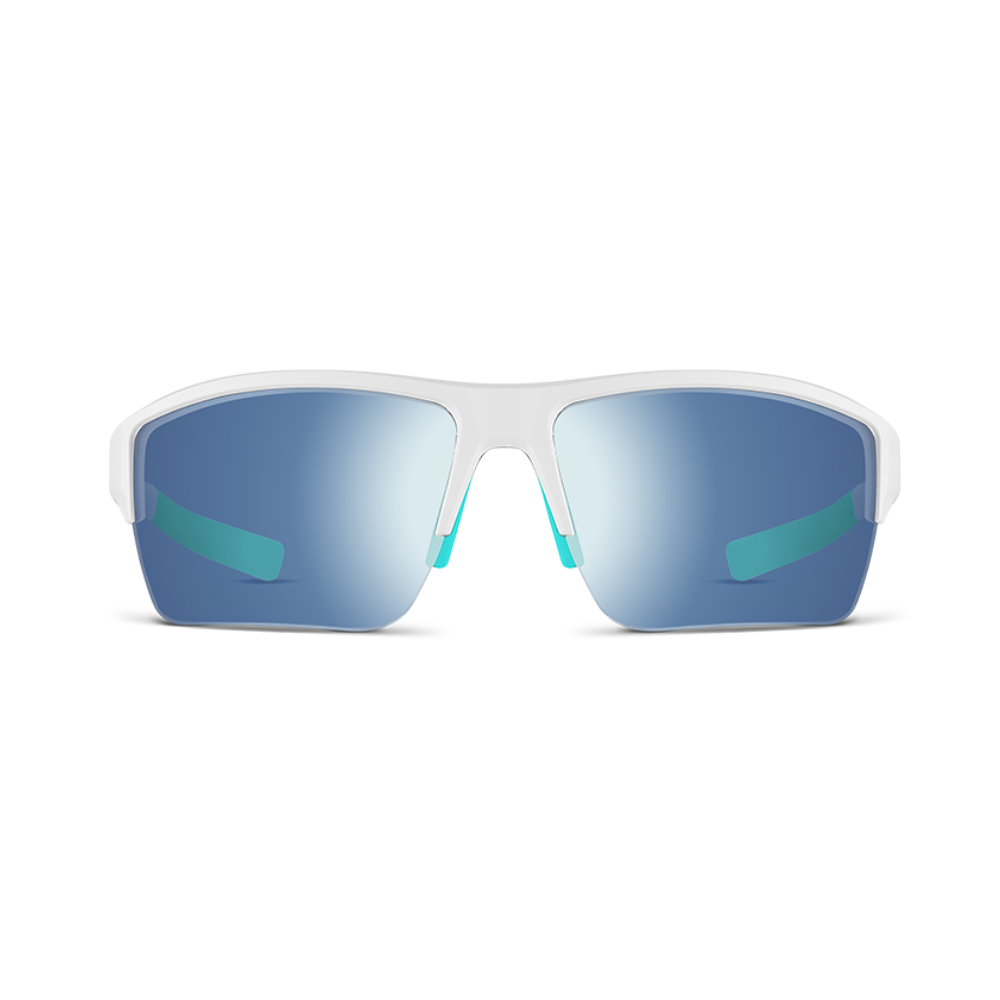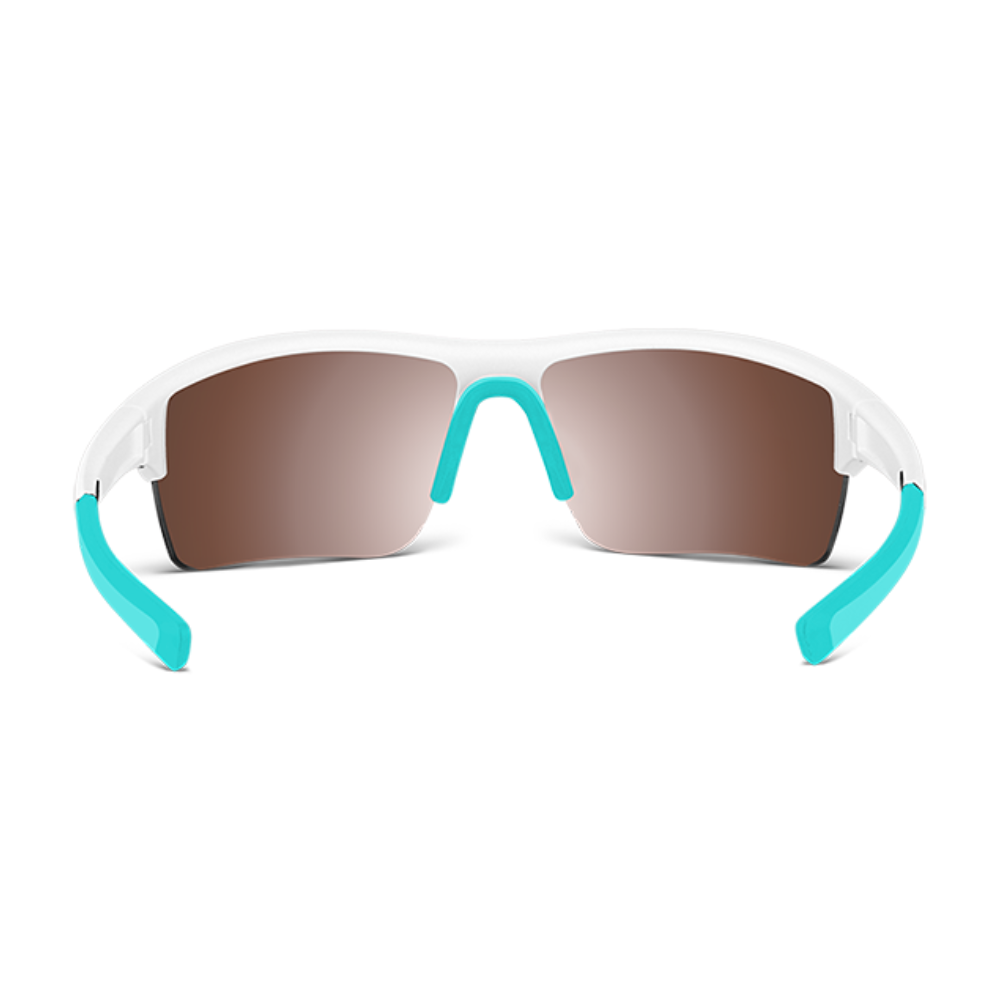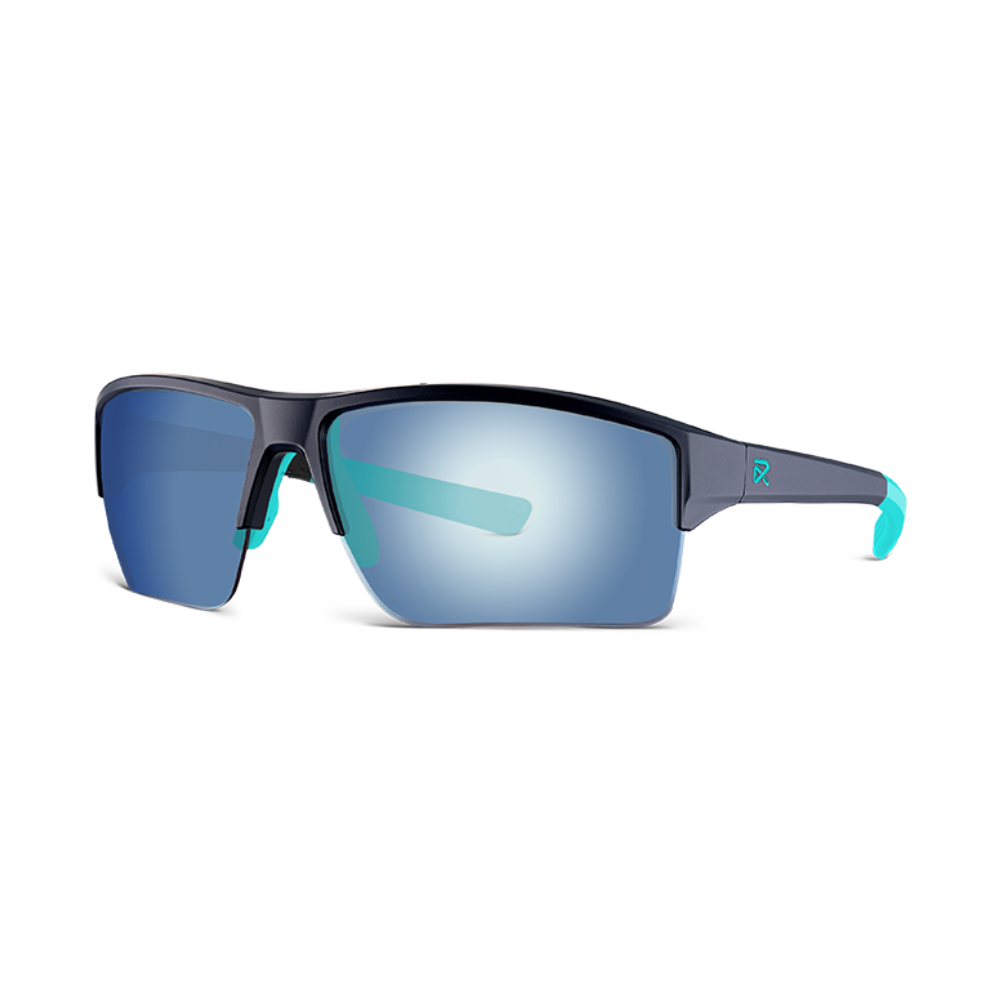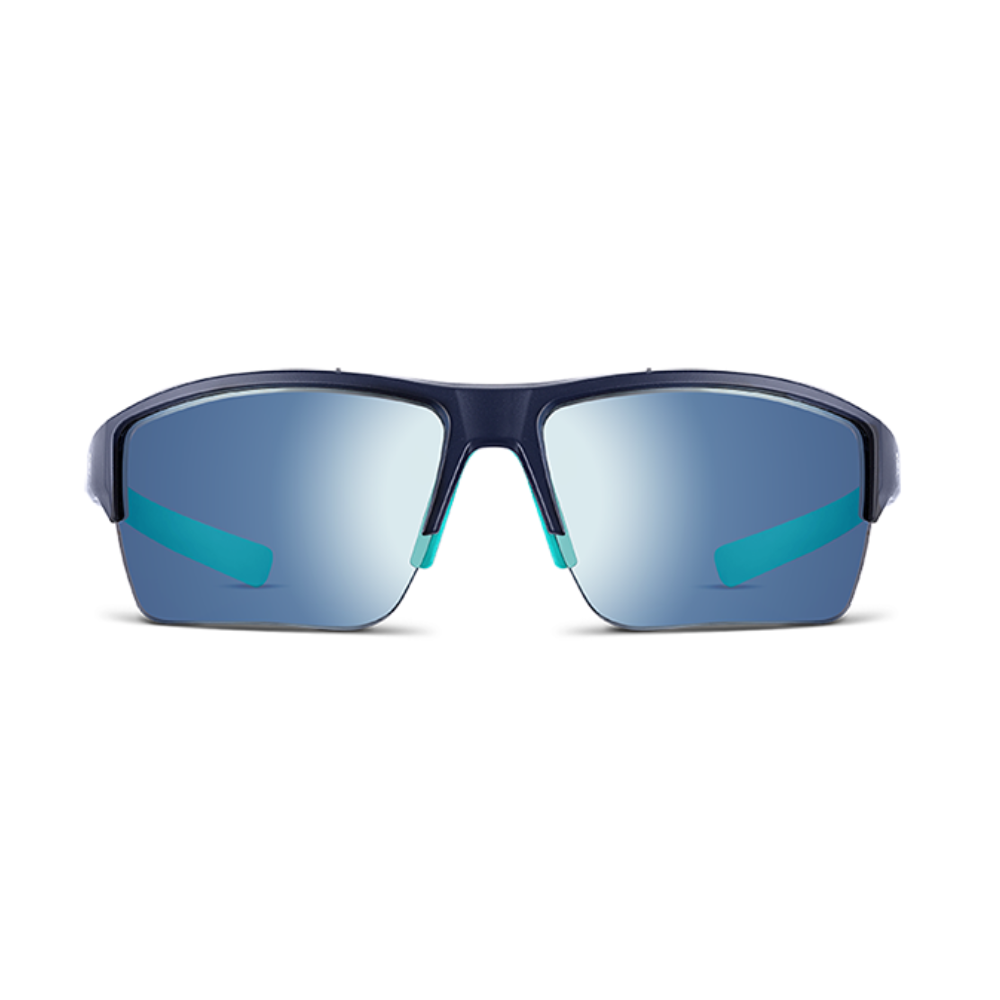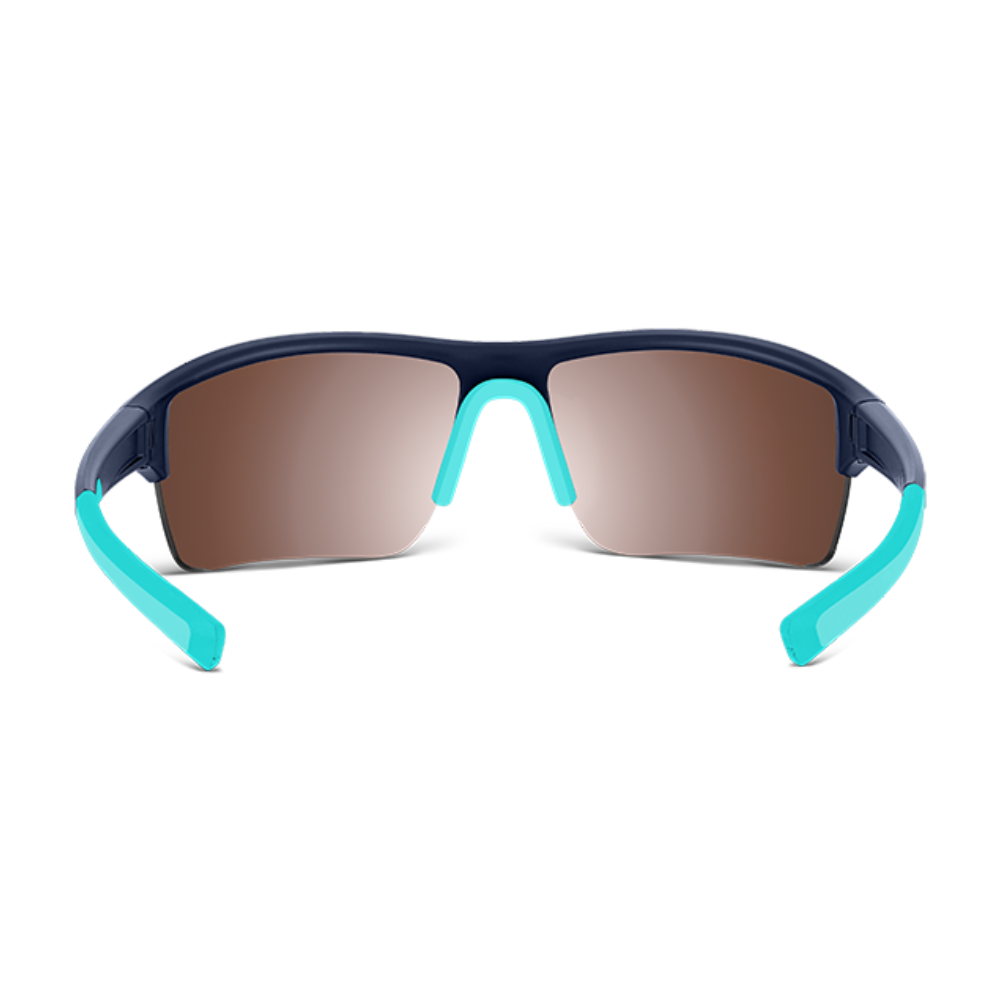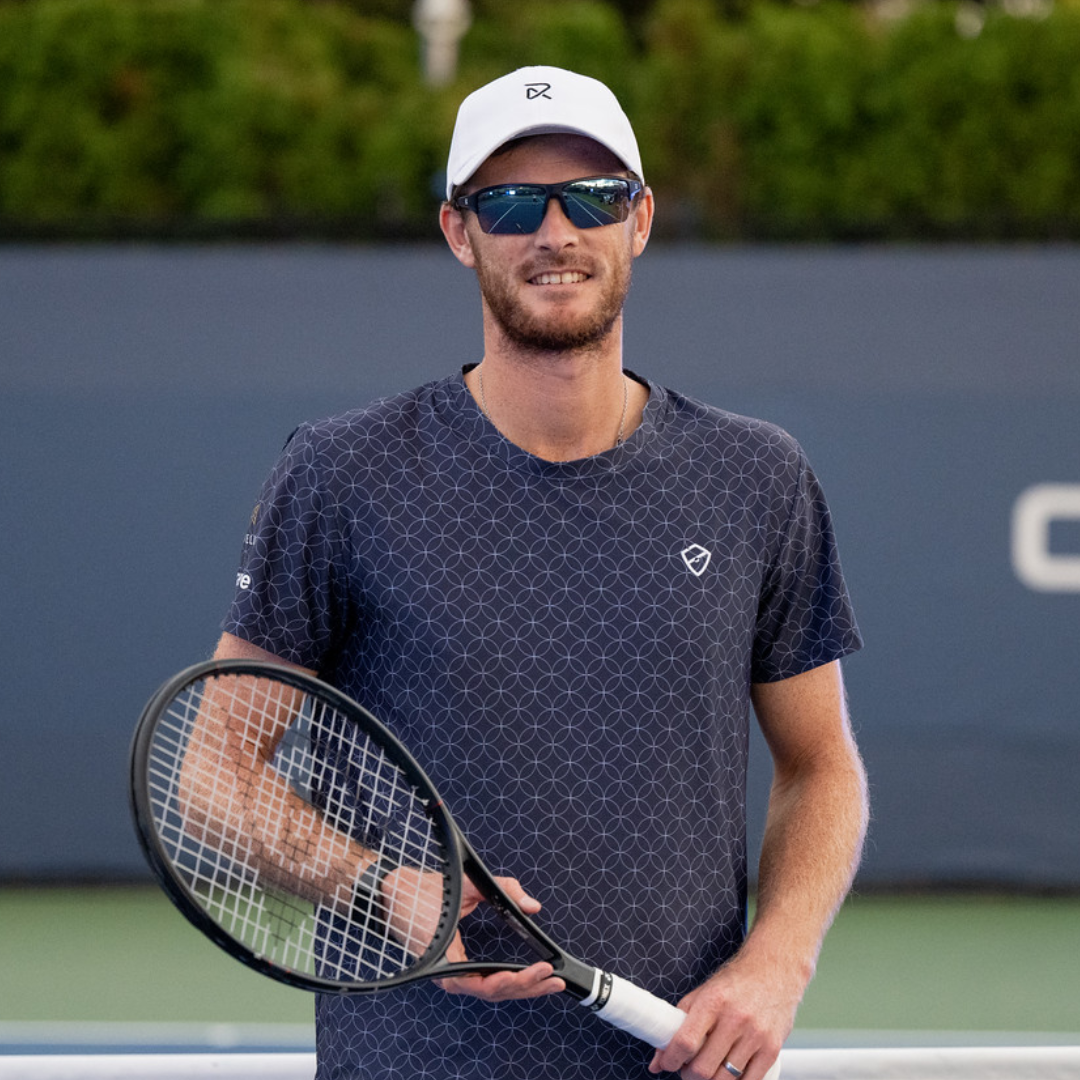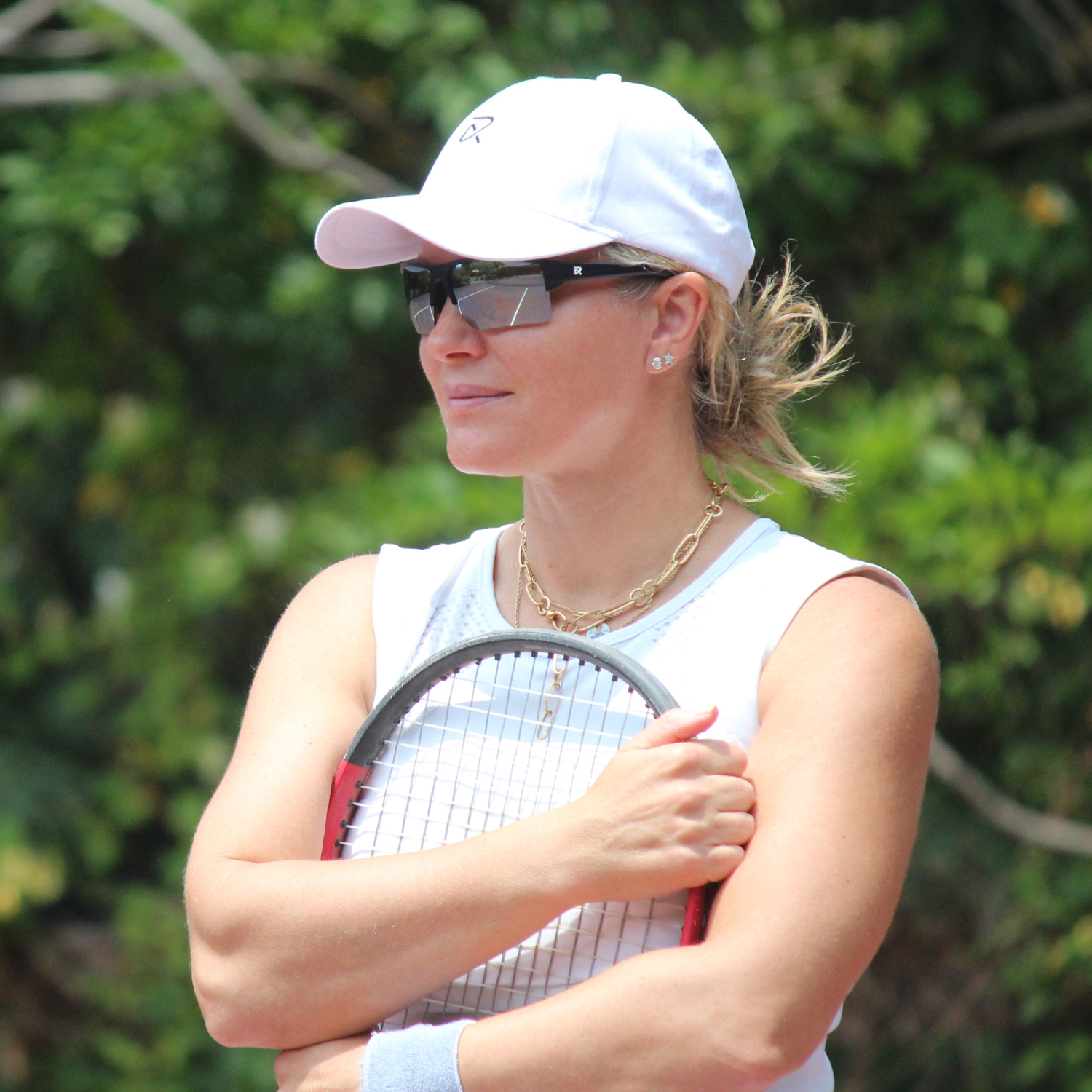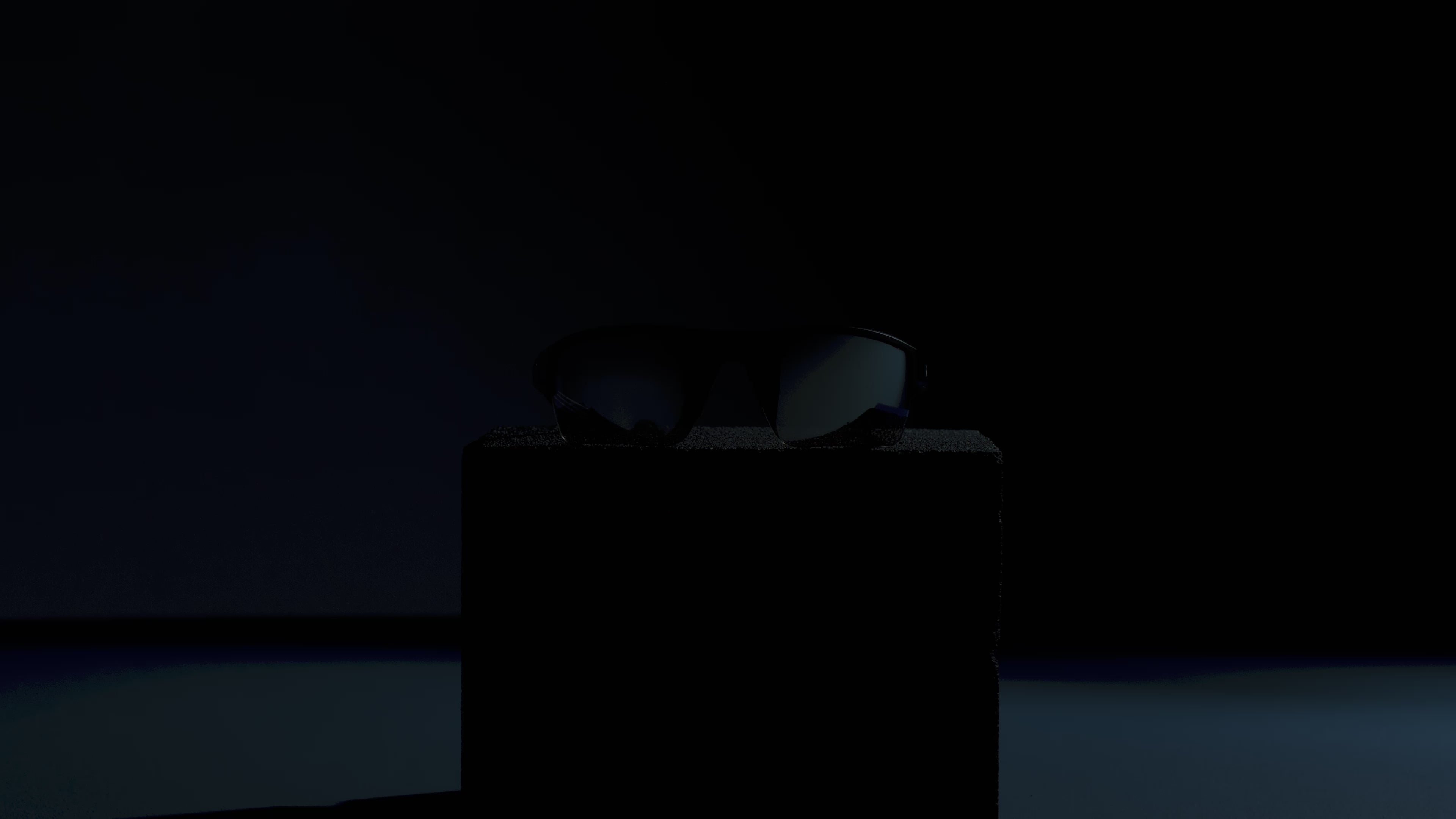 Vantage [Court HD+]
Super Lightweight Semi-Rimless Dual Lens
Interchangeable Lens Capabilities
Meet Vantage by RIA Eyewear, built to give uncompromised vision and protection on the tennis and pickleball court featuring our streamlined, two-piece lens designed in collaboration with ZEISSTM and housed in our patented frame with adjustable temples and an adjustable nose piece for optimal fit. This pair features our Court HD+ lenses, designed specifically for enhancing contrast of yellow against a blue/green background and features a blue mirror for anti-glare and aesthetic.

Lens Material: Polycarbonate (shatterproof and 100% UVA/B protective)

Frame Material: Swiss Nylon (durable, yet lightweight) with adjustable temples and nose pads

Premium Coatings: Ri-Pel anti-moisture, antifog, antiscratch, and anti-smudge

Lens Category: 3 - ☀ bright light, full sun

Tint Color: Amber-Brown

Mirror Color: Cobalt Blue

Where It's Made: Italy
We offer free shipping (US-only) on orders over $100, and have a 30-day return policy. We encourage you to try your eyewear on the court, not just at home. If they aren't quite for you, we pay for the return label.

Shipping Timelines: 

All shipments are sent from San Diego, California. Orders ship between Monday and Friday, excluding federal holidays.

Standard Mail: Orders will be delivered 4-6 business days from the ship date. Please note, the 24 hour order processing time is not included in this estimated shipping delivery window and USPS does not guarantee delivery times.   

USPS Priority Mail: Orders will be delivered 2-4 business days from the ship date. Please note, the 24 hour order processing time is not included in this estimated shipping delivery window and USPS does not guarantee delivery times.   

UPS 2nd Day Air: Orders placed by 5pm EST will be processed same day and will arrive two days later. Orders placed after 5pm will arrive 3 days later.

UPS Next Day Air: Orders placed by 5PM EST will be processed the same day and will arrive the next day. Orders placed after 5pm will arrive 2 days later.  

Please note USPS Priority Mail timelines are estimated while UPS are guaranteed.  
Hard Shell Protective Case
Microfiber Soft Case
Microfiber Cleaning Cloth
We can do a limited range of single vision prescription for Vantage. Check out our prescription options here.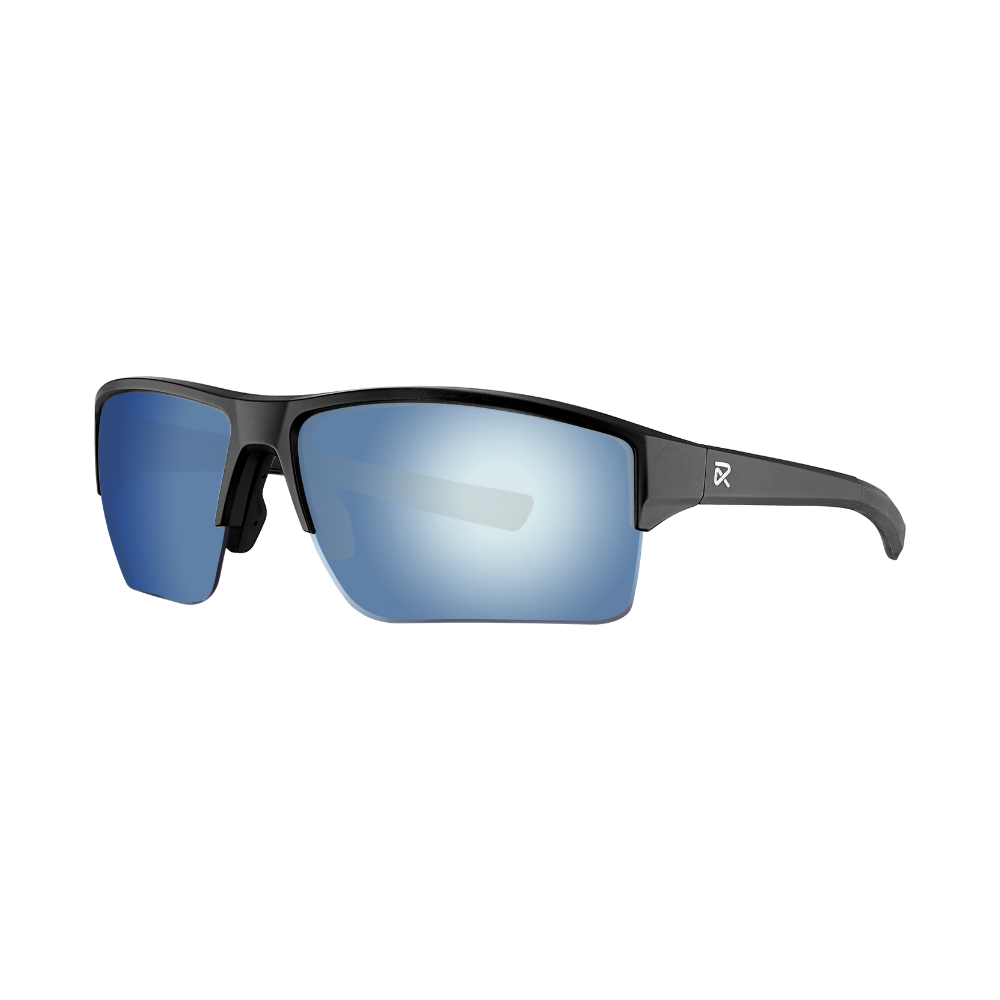 Engineered specifically for tennis and pickleball players to see the ball better.
Dimensions
134mm lens width (combined), 125mm hinge to temple tip. (Industry standard medium size)
How Our Court HD+ Lenses Work
See The Difference.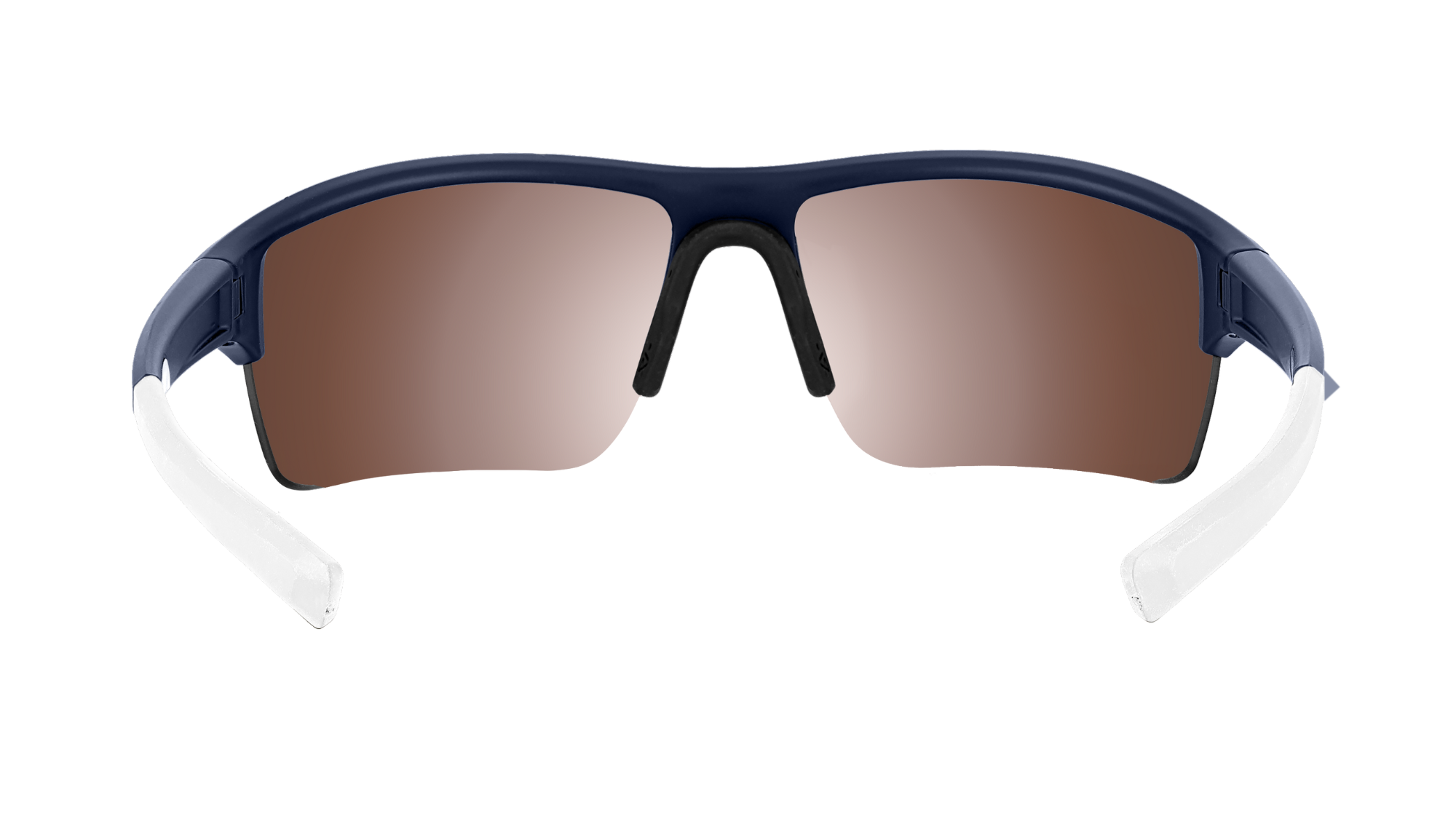 What You See
Vantage comes with our Court HD+ lens, which is in the brown-amber color family and adjusted precisely in collaboration with ZEISS™ to give the optimal contrast of the ball against the tennis and pickleball court background. Purposefully not polarized to maintain optimal depth perception (does not affect UV protection).
What They See
Our streamlined, two-piece lens design gives you impact and 100% UVA/B protection. We added our Cobalt Blue Mirror coating on the front of the lens for a sporty aesthetic and an enhanced anti-glare experience that will keep your eyes focused on your game on the tennis and pickleball court.
Our Most Adaptable Frame Yet.
Vantage adapts to the fit you need with adjustable temples and an adjustable nose piece to make sure the frame moves with you at all times.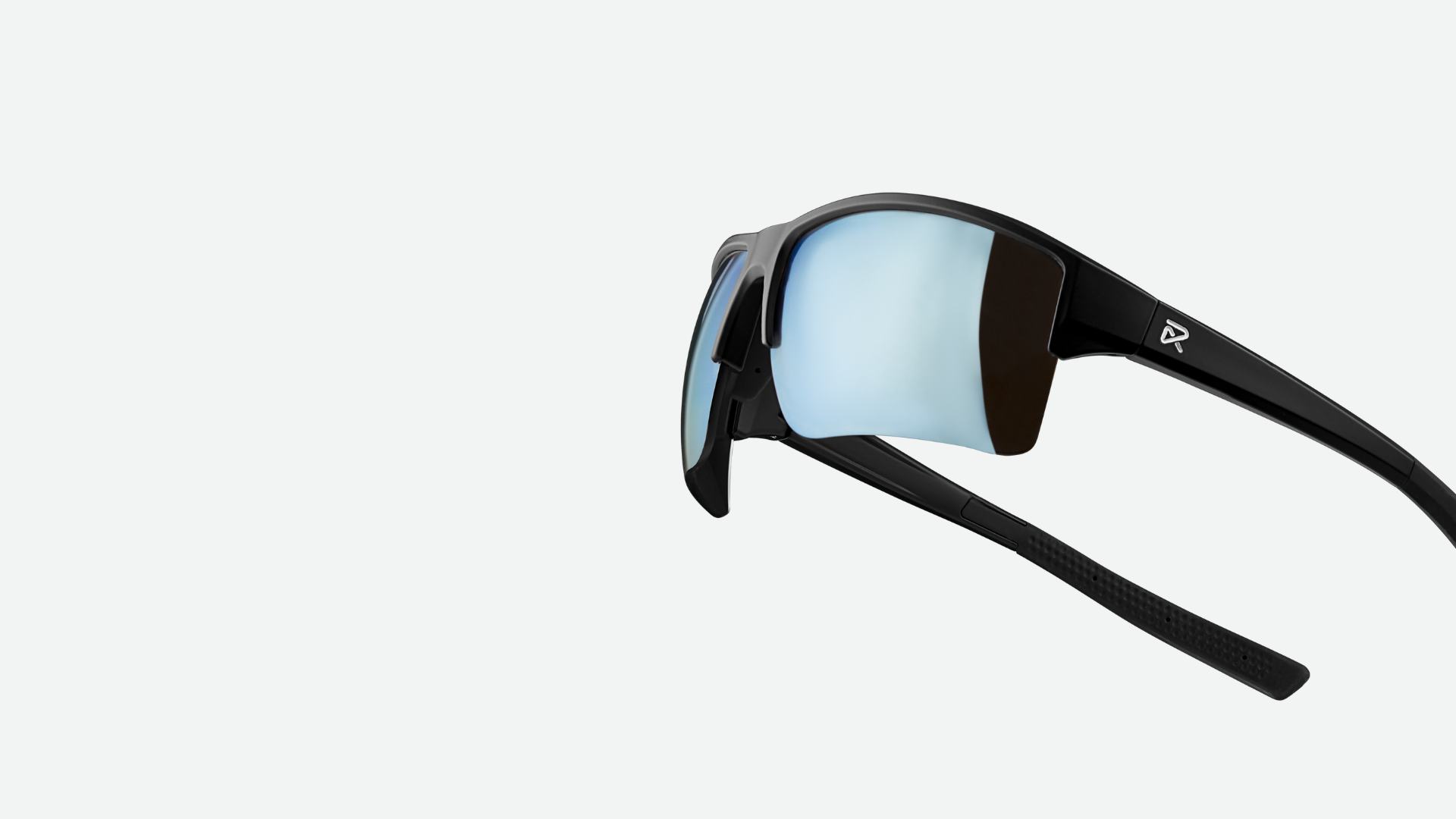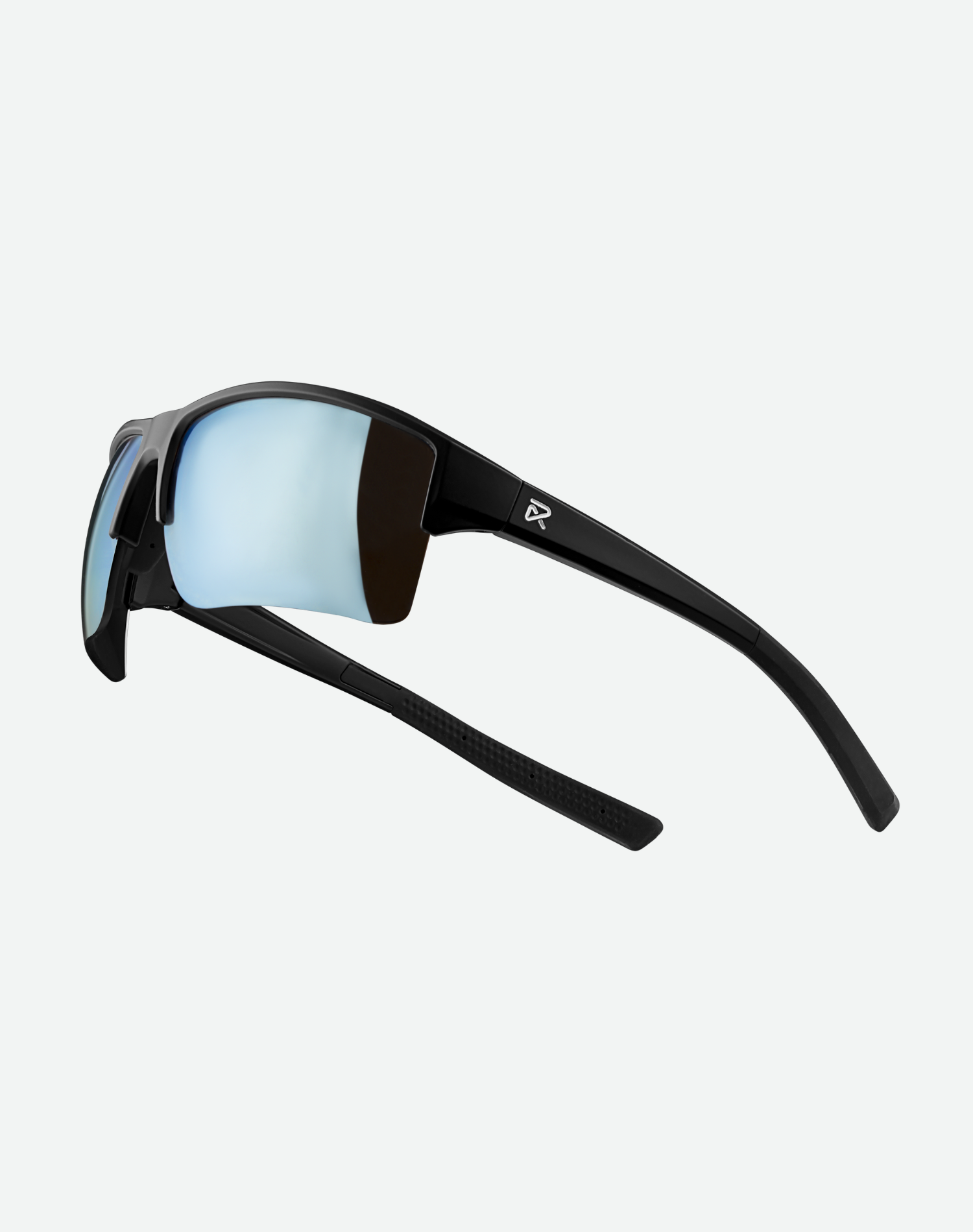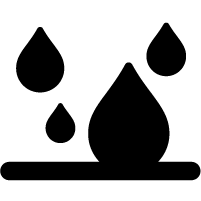 Superior Anti-Fog Technology
Engineered to prevent moisture from condensing on the lens so that you can stay focused on the next shot, even in the most humid conditions.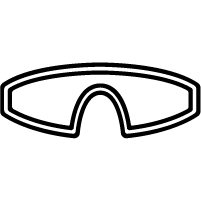 Light Leakage Contol
Engineered to stop light from coming in from all angles to keep your eyes fresh and focused on the game.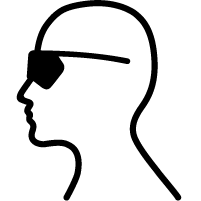 Adjustable Temples & Nose Piece
Both the temples and the nose piece have premium core wire so that you can move them into the perfect position for a perfect fit.
Are the lenses polarized or non-polarized?

Our racquet-sport lenses are not polarized as polarized lenses block horizontal glare - while this is useful for everyday wear, it can have a negative effect on your depth perception on the court. When you need to see the ball clearly to time your swing, a polarized lens will be an impediment. Regardless, all of our lenses are still 100% UVA/B protective.
I want to try these on, where can I do that?

For now we are only selling from our website so that if you need anything we can help you directly 👊 - however, we do free returns for 30 days after buying so that you can try them on at home without committing. Check out our full return policy here.
Do you do prescription in this frame?

We offer single vision RX only for our Vantage frame - we do not offer progressive or bi-focal prescriptions at this time. Due to the high-wrap design of our Reflex frame for safety, we can only accommodate a small range of prescription requests. Please see our RX page to see our RX capabilities.
How do I adjust the temples and nose piece?

Check out our Reflex temple adjustment tutorial here: Sunglass Care.
Our customer support is available Monday to Friday: 9am-5pm EST.
Total 5 star reviews: 24
Total 4 star reviews: 2
Total 3 star reviews: 0
Total 2 star reviews: 0
Total 1 star reviews: 0
100%
would recommend this product
SY

Amazing shades!!!

The quality is nothing short of exceptional. You don't even feel that they are on and they look great on or off the court. I have played tennis my entire life and have always shied away from wearing sunglasses while playing either because they would slip, slow down my reaction time, or would fog up. These hold up great during a solid sweat and actually enhance my vision on the court. Highly recommend!!!

See the world in high def

Love these sunglasses - the world is clearer in them; eyes are less tired at end of day; and they fit well. Highly recommend for cycling and boating. Once back from injury, will enjoy them on the court.

RIA Vantage

Love the new RIAs! This is my 1st pair; I have been wearing Maui Jims for the last few years. After trying the Vantage on the pickleball court, I'm sold. They offer tremendous clarity and contrast, protect my eyes, and look great!

Best sunglasses for Tennis and driving!

I can finally wear sunglasses in the tennis court and whether I'm in the shade or the sun, serving or hitting, see the ball perfectly. And, they're great for driving as well…I can clearly see the heads up display versus my normal polarized lenses which obscure the display. That said, these glasses stay in my tennis bag. I really enjoy them on the court. Well worth the investment and recommend them highly.

Vantage Review

Excellent for Pickleball!
Reviews Loaded
Reviews Added