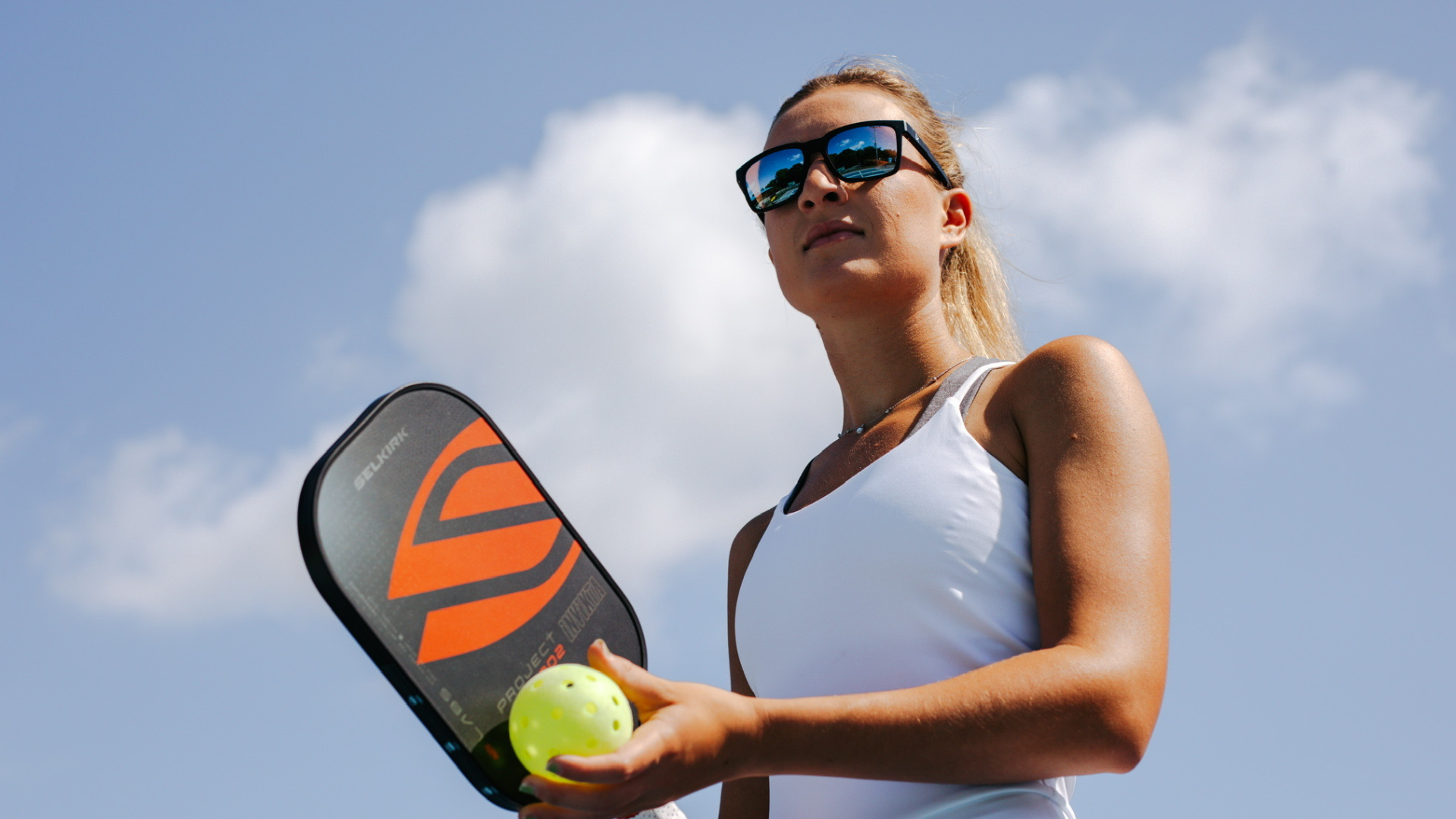 Performance Meets Protection
Pickleball Sunglasses
Maximize your visual performance on the pickleball court while keeping your eyes protected.
Authentically Made For Pickleball Players
Engineered For Pickleball
We didn't just slap "pickleball" onto our sunglasses to jump on the preverbial pickleball bandwagon. Since 2017, we have poured everything we have into building products specifically to serve the needs of pickleball players. From impact protection, to fine tuning our lens tints to give the best possible contrast on the court, to using the highest quality materials in Italy, we are engineered for pickleball through and through.
Impact Protection
Hot shot off a delaminated paddle? Errant ricochet off your doubles partner's paddle? We keep your eyes protected and your at-net confidence high by testing our eyewear against high-speed pickleball impacts up to 90 mph at our military-grade lab.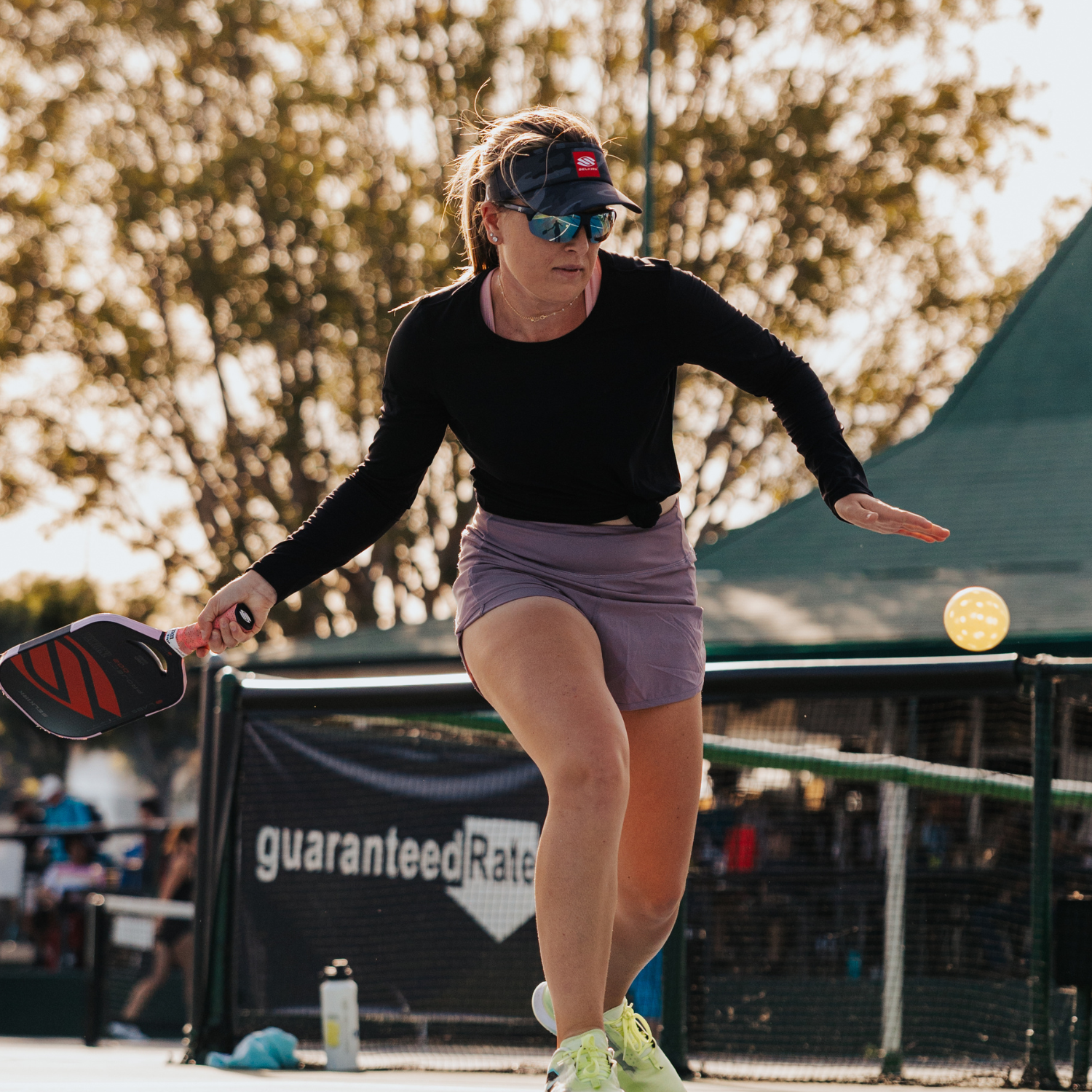 Superior Optical Experience
Through color science research on the pickleball environment with ZEISS, the world leader in sunlens optics, we tuned our lenses to provide the best possible contrast for the most comfortable and clearest viewing experience.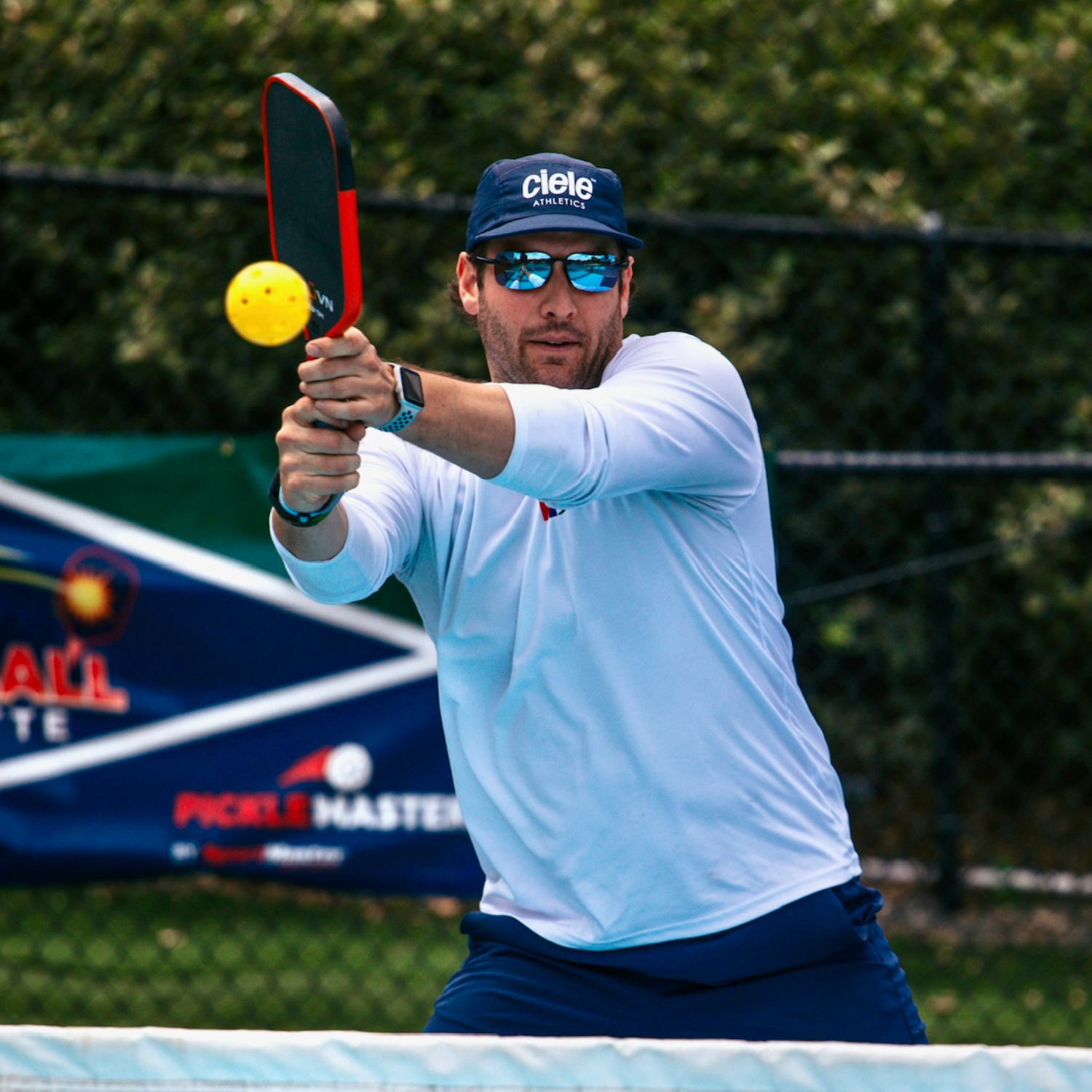 Non-Polarized Lenses
While polarization is useful for everyday wear, it has a negative effect on your depth perception on the court. When you need to track the pickleball clearly to time your swing, a polarized lens will be an impediment. Go non-polarized for the win.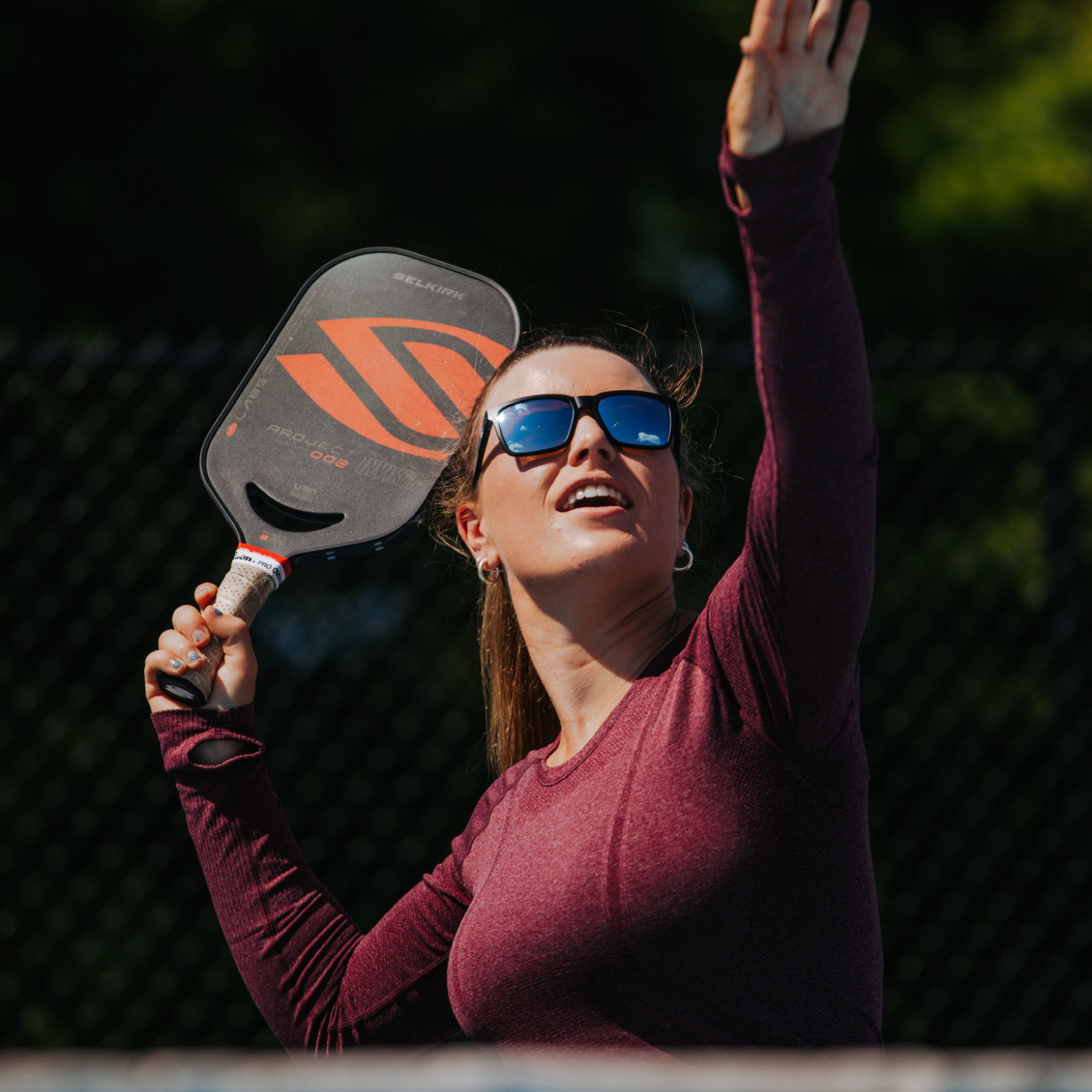 100% UVA/B Protection
Not all lenses are created equal when it comes to the UV protection you need out on the pickleball court. All of our lenses, including our clear lenses, are 100% UVA/B protective, so that you can play with healthy eyes for years to come.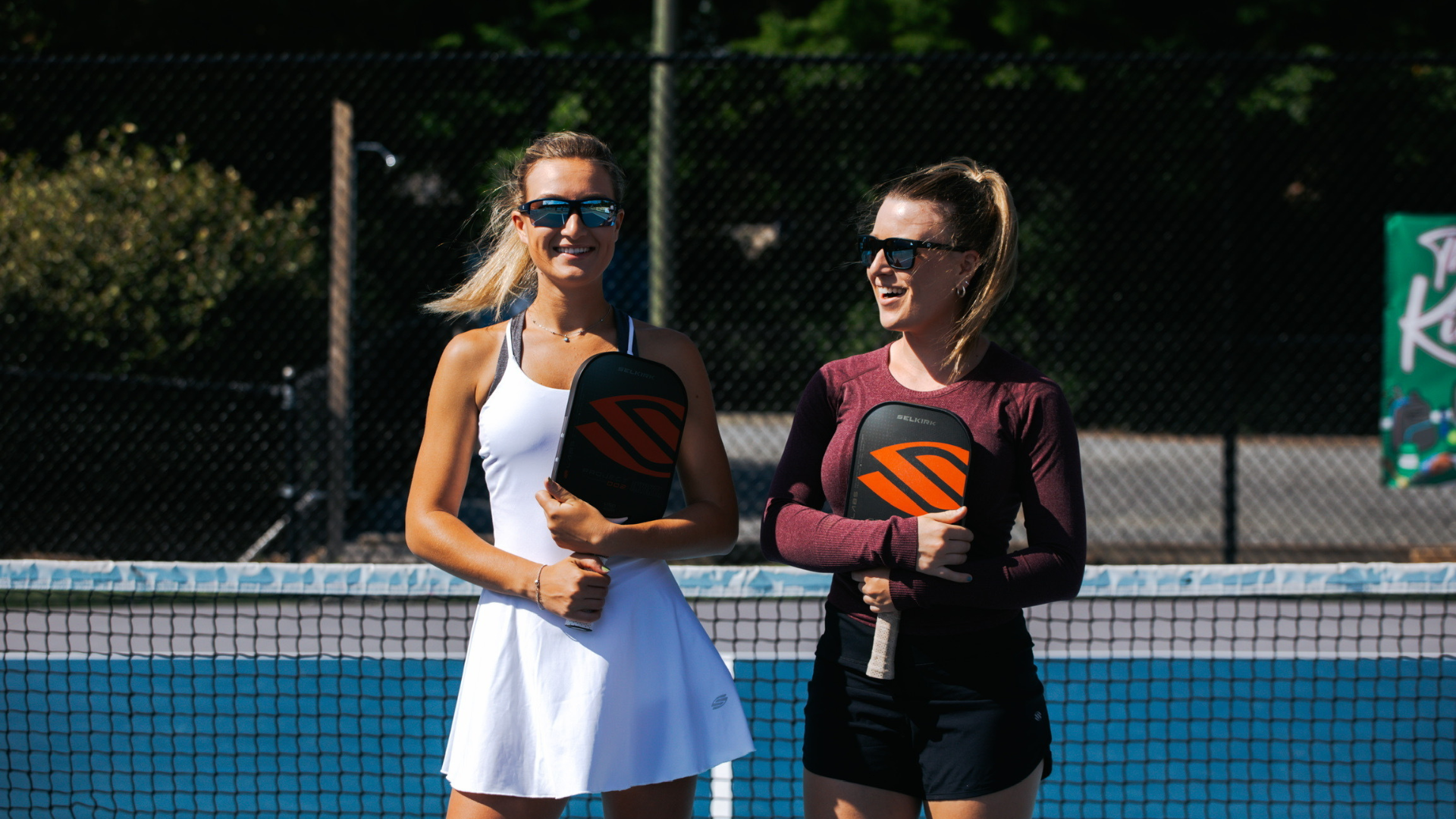 Tested and Trusted By
Maggie & Mary Brascia
They love to have fun on court, but when it comes to their eyewear, Maggie and Mary Brascia don't mess around. The top PPA and MLP Premier League sisters trust RIA Eyewear to keep their eyes safe and locked in on their game.
Hear From Our Pickleball Wearers
Believe the Hype.
See All Reviews
Awesome.
I was enrolled in a pickleball camp and took a wayward ball into my glasses. So thankful! No injury to my eye and my Forte glasses polished up scratch free. They are light weight and the visual quality excellent! My first pair is now my everyday glasses and the new Forte pair are my must have for pickleball.
Believe the hype!
Compared to other sunglasses I've tried for pickleball, the Model One's outshined them all. The contrast on the court is its most notable advantage. The frames are light, fit perfectly and don't obscure my vision in any way. In my opinion, there's no better lens and frame for pickleball on the market.
Even great for indoor pickleball.
I chose this eyewear to prevent eye injuries while playing pickleball. I've tried other cheaper models but they all seemed to distort what I was seeing and I need all the help I can get :-) I'm finding that I see much better with RIA, I don't have distortions while tracking the ball, and they're comfortable on my face.